Congratulations to Mark Myers of The Third Models on his Enterprise being featured in Finescale Modeler Magazine!
I was alerted by a Face Book Friend that my Enterprise Is in the readers Gallery section of this months Issue of FineScale Modeler. It's my second time in the gallery (My custom Millennium Falcon was in there).
A small honor to be sure but still kinda cool!!
Here is the Issue cover, available at news stands now, and the Picture they used!

High Regards,
Mark
 *********
Mark Meyers comes through again with this magnificent build of the 1701 from the original series! Check out his tribute below….
Here are some pictures of my 1/350 TOS Enterprise photographed in the same style of the original series. The models were painted a custom mix of Tamiya Paint through my Iwata Air Brush. I adjusted the internal lighting of the ship to reflect scale(a pet peeve of mine is overly lit models). I have also included my tribute to the original AMT Klingon Battle Cruiser Box top employing the same technique.

High Regards,
Mark Myers
THE THIRD MODELS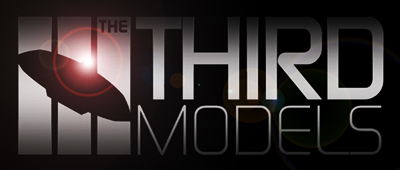 To visit The Third Models FaceBook site direct, please click the banner link above.
To contact Mark Myers direct, please click the CONTACT ARTIST link below.
****************************************