KIT ALERT!!

Presents
Battlestar Galactica
"The Long Patrol"
Studio Scale
6th Millennium Viper
Kit Producer: JAWS Models
Kit Scale: Studio Scale 1/24
Kit Materials: Resin
Kit Price: $320Au plus shipping
Shipping Amount: Calculated upon location
Shipping: World-Wide
Kit Availability: Now
Payment Methods Accepted: PayPal
PayPal Address: jasonwright1972@hotmail.com
Kit Description: Based off the original studio model made by APOGEE Productions, Inc. for the Battlestar Galactica espisode "The Long Patrol", the offered model was patterned by famed modeler Jason Eaton! THIS kit is Amazing! Recognized from 1979's TOS Battlestar Galactica television series, this is a great kit for any Sci-Fi fan to own!
To contact the SELLER direct, please click the CONTACT SELLER link below.
Jason Wright
AUSTRALIA
**
USA
**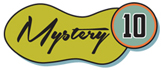 Jason Eaton
Jason Eaton is a model builder who has spent the past fourteen years working with Star Wars license holders including Master Replicas, EFX, and Sideshow, creating paint masters and prototypes for many of the studio scale and scaled props, ships, and characters seen in the Star Wars films, and is honored to continue the work in this new era of Star Wars subjects. He has also performed this service for many other licenses and license holders such as Palisades Toys, Quantum Mechanix, Hollywood Collectibles Group, and Chronicle Collectibles, as well as the occasional private commission work for various private clients. His passion and dedication has sent him to the Skywalker Ranch archives, Tokyo Japan, and many other places, always striving to better the hobby and the work. He's more of a builder and less of a collector, so sometimes his personal work will "leave the nest" to make way for the next hare-brained project! He also thinks speaking in the third person is weird.
To contact this artist direct, please click the CONTACT ARTIST link below.
USA
*****************************
*****************************
Kit Pricing and Availability are subject to change by the Kit Maker/Vendor at any time. Modeler Magic is not responsible for maintaining the prices in accordance to the changes made by the Kit Maker/Vendor.

Professional Customer Service and Quality Control are the responsibility of the Kit Maker/Vendor selling the item Modeler Magic is only showing for them.
Modeler's Miniatures and Magic has no professional or monetary affiliation with any kit makers/ vendors, or artists shown on this site other than showing the works and offerings those artists, Kit Makers and Vendors wish to show on Modeler Magic in their own names. Modeler Magic promotes the art form in this way. Modeler's Miniatures and Magic claims no trade marks or copyrights on anything shown on it's site other than it's own created artwork presented. Modeler Magic reserves the right to remove any material shown at any time from anyone, and we will follow all legal aspects of the art form as they are presented to us by the proven legal owners of the above stated materials and/or their court appointed representatives.

****************************************